Imagine this: Neville Flynn (Samuel L. Jackson) is an FBI agent, assigned to escort the witness of a brutal mob murder, during his flight in a commercial plane to Los Angeles, where he's going to testify. Obviously, the mob boss, will try to "silence" the witness, in order to keep his freedom. So far, a regular plot, right?Sure!! Now imagine that to execute his plan, the mobster decides to send aboard the plane a few hundred poisonous snakes, in a container timed to release his load half way over the Pacific!!What do we get? A nerve racking thriller, full of suspense and very claustrophobic, in an original struggle for survival. "Snakes on a Plane", tomorrow in theaters everywhere!!
Posters
Click an Image to enlarge.
Wallpapers
Click an Image to enlarge.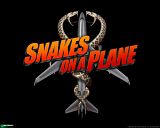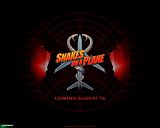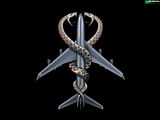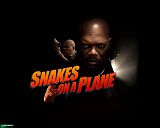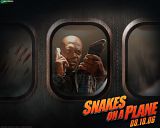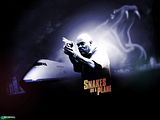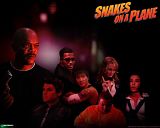 Movie Title: Snakes on a plane.
Starring: Samuel L. Jackson, Nathan Phillips, Rachel Blanchard, Julianna Margulies, Flex Alexander.
Director: David R. Ellis.
Writers: Sebastian Gutierrez, John Heffernan (II).
Genres: Action/Adventure, Suspense/Horror and Thriller.
Release Date: August 18th, 2006 (wide).
Watch a Good Movie Tonight!!