"Casino Royale", the 21st James Bond adventure, introduces Daniel Craig in his debut as "007", the most famous secret agent in the movie history, and it's inspired on the first book from Ian Fleming's saga, published in 1953.
Daniel Craig, a much questioned and criticized choice by the fans of the series, gets the job done perfectly, and may even be voted as one of the best "007"s ever (allways after Sir Sean Connery, of course) in a movie that brings James Bond in his first mission, before he even holds his license to kill, very well escorted (as always) by the indispensable Bond Girls, and the absolutely fabulous Aston Martin DBS (besides the classic DB5)
.
Posters
Click an image to enlarge.
Click an image to enlarge
.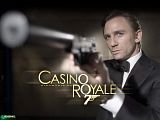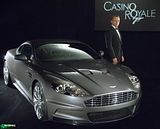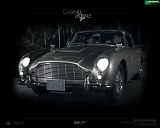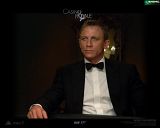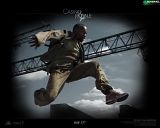 Movie Title: Casino Royale.
Starring: Daniel Craig, Judi Dench, Mads Mikkelsen, Eva Green, Jeffrey Wright.
Director: Martin Campbell.
Writers: Neal Purvis, Robert Wade e Paul Haggis.
Genre: Action, Adventure, Thriller.
Release Date: November 17th, 2006.
Watch a Good Movie Tonight!!