Based on Christopher Paolini bestselling fantasy novel, "Eragon" is the fantastic adventure of the 2006 Christmas, following the last years proliferation of this genre of film such as "Lord of The Rings" or the "The Chronicles of Narnia", in part due to the technological advancement achieved in special effects, which has been allowing building fantastic and imaginary worlds with an increasingly bigger degree of perfection.

In this movie, Eragon is a young farmer whose discovery of a dragon egg will drag him into a world of magic and power where he will face the biggest adventure of his life. Will Eragon be able to become a Dragon Rider and fight the evil king Galbatorix defending his people? The destiny of the Empire depends on him..
.
Posters
Click an image to enlarge.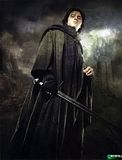 Movie Title: Eragon.
Starring: Edward Speleers, Jeremy Irons, John Malkovich, Djimon Hounsou, Sienna Guillory.
Director: Stefan Fangmeier.
Writer: Peter Buchman.
Genre: Fantasy, Adventure.
Release Date: December 15th, 2006 (wide).
Watch a Good Movie Tonight!!