When Eisenheim (Edward Norton) begins to perform his astounding illusions in turn-of-the-century Vienna, word quickly spreads of his extraordinary powers, drawing the attention of Crown Prince Leopold (Rufus Sewell), one of Europe's most powerful and pragmatic men. Certain that the illusionist is nothing more than an enormous fraud, Leopold attends one of Eisenheim's shows, convinced that he can expose him during the performance. But when the Prince's beautiful fiancé, Sophie von Teschen (Jessica Biel), assists the magician onstage, Eisenheim and Sophie recognize each other from their childhoods -- and a dormant love affair is brought back to life.
As the clandestine romance continues, Chief Inspector Uhl (Paul Giamatti) is charged by Leopold to intensify his efforts to expose Eisenheim, even while the magician gains an increasingly devoted public following. With Uhl obstinately searching for the reasons and the man behind the trickery, Eisenheim prepares to execute his greatest illusion yet.
Edward Norton, one of the great actors of his generation, leading an excellent cast, in one of the most surprising and mysterious movies of the year. "The Illusionist": surely, one of the big candidates to the nominations for the Oscars
.
Posters
Click an image to enlarge
.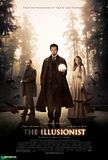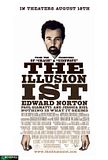 Click an image to enlarge.
Starring: Edward Norton, Paul Giamatti, Jessica Biel, Rufus Sewell, Eddie Marsan.
Director: Neil Burger.
Writers: Neil Burger.
Genre: Drama, Mystery, Romance, Thriller.
Release Date: August 18th, 2006 (wide)
.
Watch a Good Movie Tonight!!