"Rocky Balboa" returns to the ring for the last chapter of the 30-year saga (that began in 1976 with "Rocky"), in a movie starred, written, produced and directed by Sylvester Stallone.Although he is retired, Rocky gets confronted with a virtual fight presented by a Sports TV Channel in which, through a computer simulation, he is declared the winner, if he would enter the ring against the reigning champion Mason "The Line" Dixon.

The virtual fight causes a big impact on the media and Rocky wins another chance to enter the ring for the last combat of his career, to really fight the current champion (in spite of having almost twice his age) and thus prove to himself and to those he loves that although his body changes, his heart only grows stronger
.
Posters
Click an image to enlarge.
Click an image to enlarge.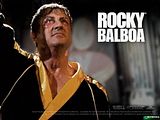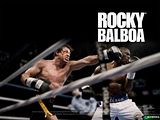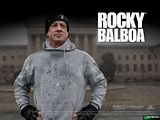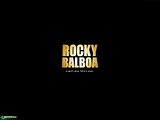 Movie Title: Rocky Balboa.
Starring: Sylvester Stallone, Burt Young, Milo Ventimiglia, Antonio Tarver, Geraldine Hughes.
Director: Sylvester Stallone.
Writers: Sylvester Stallone.
Genre: Action, Drama, Sports.
Release Date: December 20th, 2006.
Watch a Good Movie Tonight!!